Weddings
Get married in our beautiful College Chapel.
A happy couple
We are delighted to receive enquiries from those who are considering a Christian wedding in our beautiful Chapel and we will endeavour to place your special day into the ongoing life of the College and our community.
Marriage in the College Chapel is a possibility that is open to current staff, current students, children of long-standing members of staff, and alumni of Royal Holloway.
A beautiful College Chapel
Completed in 1886, the College Chapel is housed in one of the most spectacular university buildings in the world.
A perfect day
We offer ceremonies on Saturdays at 12pm and 3pm. Wedding dates are released four times per year, with dates being 12-14 months in advance.
What next?
Please contact the Chaplaincy and Weddings Coordinator to discuss eligibility.
Jackie Barber
Chaplaincy and Weddings Coordinator
Mon-Thurs, 9.30am – 2.30pm, term time only
01784 443950
Events
Royal Holloway has a portfolio of modern, versatile spaces, to suit conferences and events with differing requirements.
All meeting rooms have state-of-the-art audio visual facilities and free Wifi and are all conveniently located close to the dining facilities and accommodation
The Windsor Building
A finalist in the "Best Auditorium" category in the 2019 CHS Awards, the Windsor Building Conference Centre is Royal Holloway's largest conference space. It comprises a 400 capacity state-of-the-art auditorium with a spacious and light two storey foyer and 8 flexible breakout/seminar rooms. The rooms are suitable for a variety of events including large scale conferences, exhibitions and filming.
Key benefits
Suitable for conferences, exhibitions, performances, networking and refreshments
Flexible seminar rooms can be combined to create smaller or larger spaces as required
Modern meeting facilities, ideal for hybrid events
Conveniently located close to accommodation, dining facilities and free car parking
Capacity
200 – 400
1 auditorium, 8 seminar rooms and a two storey, spacious foyer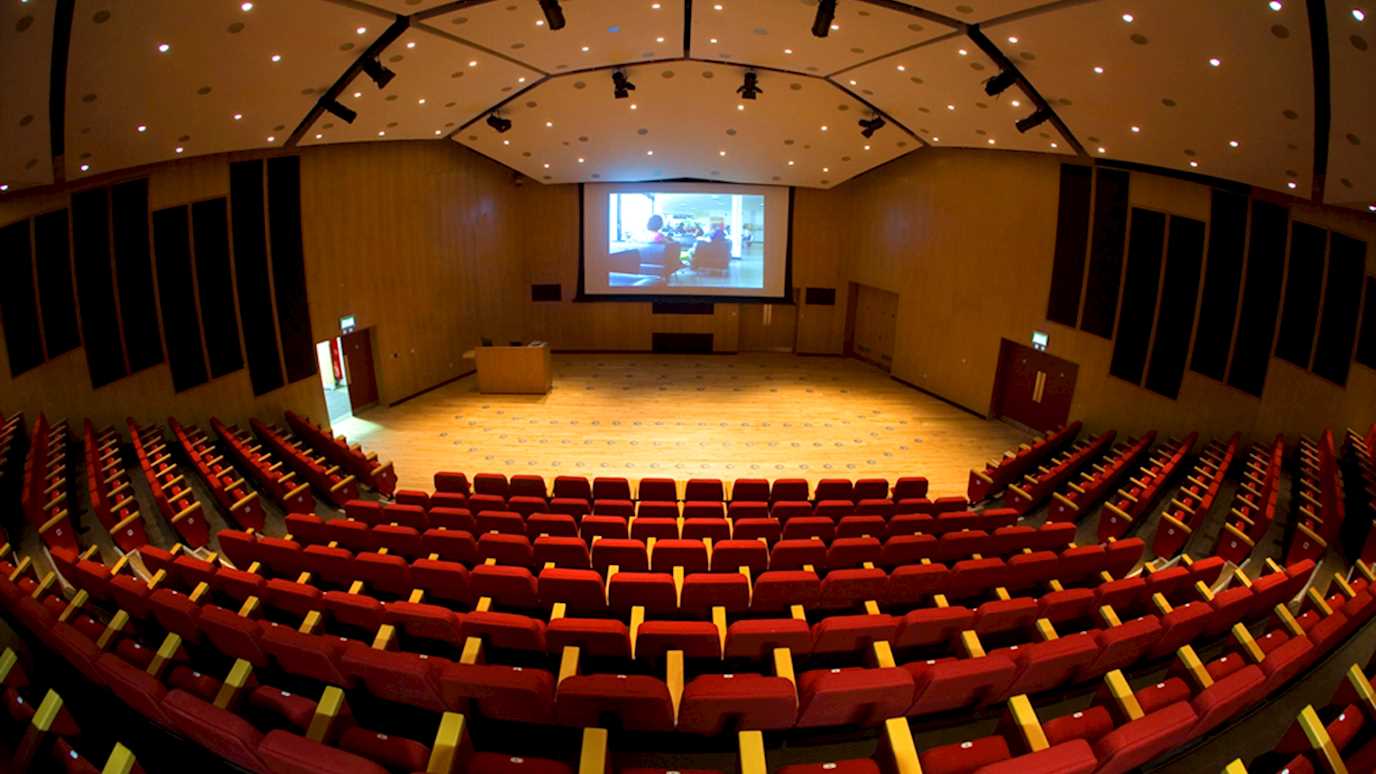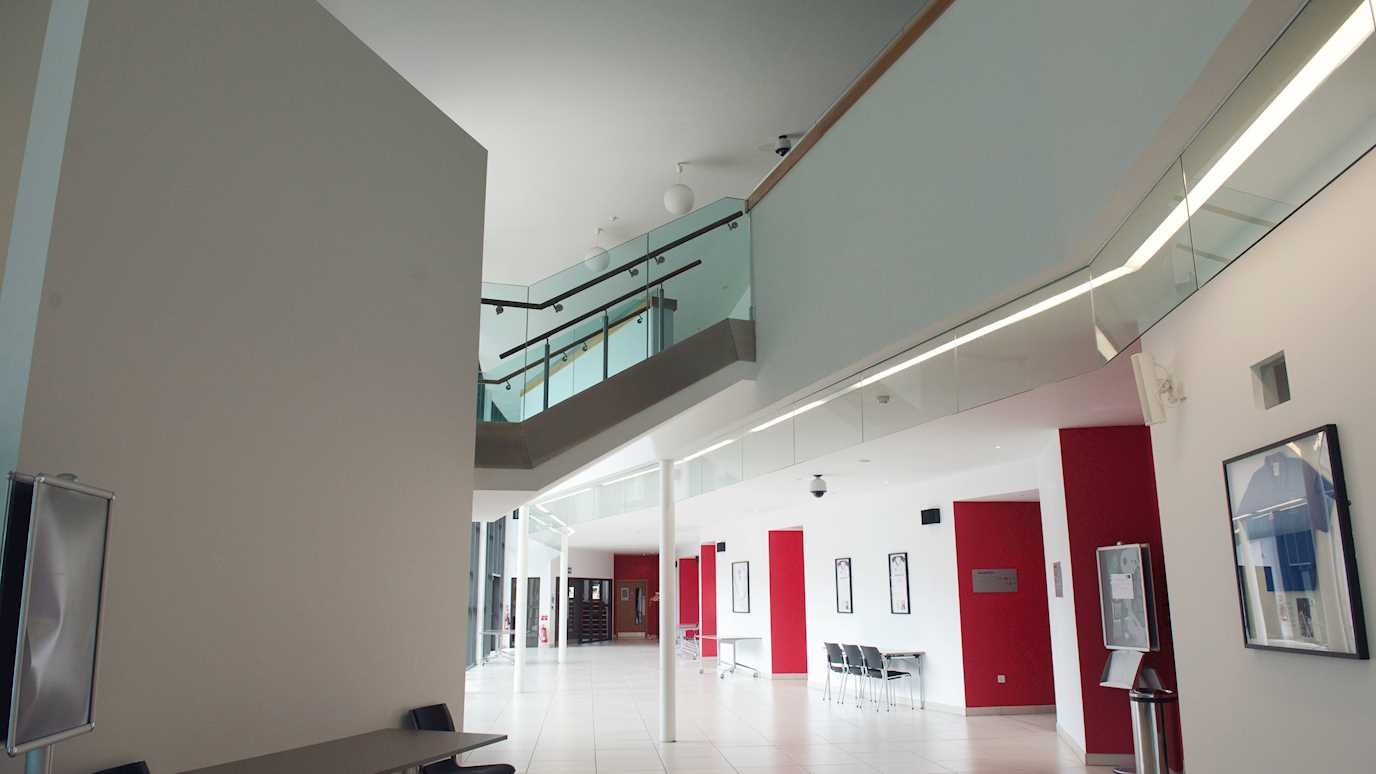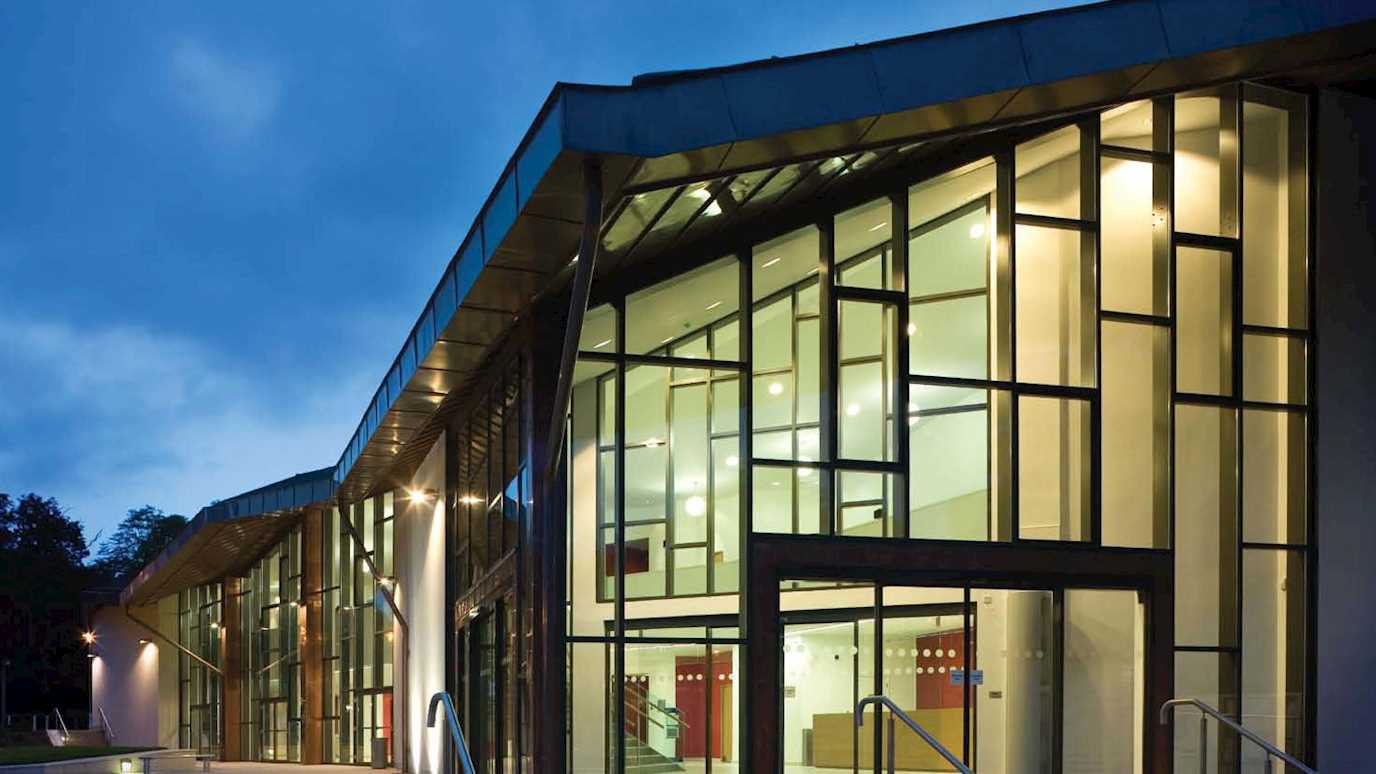 The Moore Building
he Moore Building is a versatile, vibrant venue offering a wide range of meeting room options as well as a spacious and airy foyer and refreshment space. Facilities include a tiered auditorium with capacity for up to 120 delegates, 8 flexible seminar rooms, 3 modern work pods and a tiered lecture theatre for up to 68 delegates in the neighbouring annex building.
Key benefits
* Offers a wide range of meeting room options suitable for events of up to 120 delegates
* Exhibition, networking and refreshment spaces available
* Rooms can be divided and configured in a variety of layouts, including cabaret
* Conveniently located close to accommodation, dining facilities and free car parking.
Capacity
60 – 120
1 auditorium, 1 lecture theatre, 8 seminar rooms, 3 work pods and a spacious foyer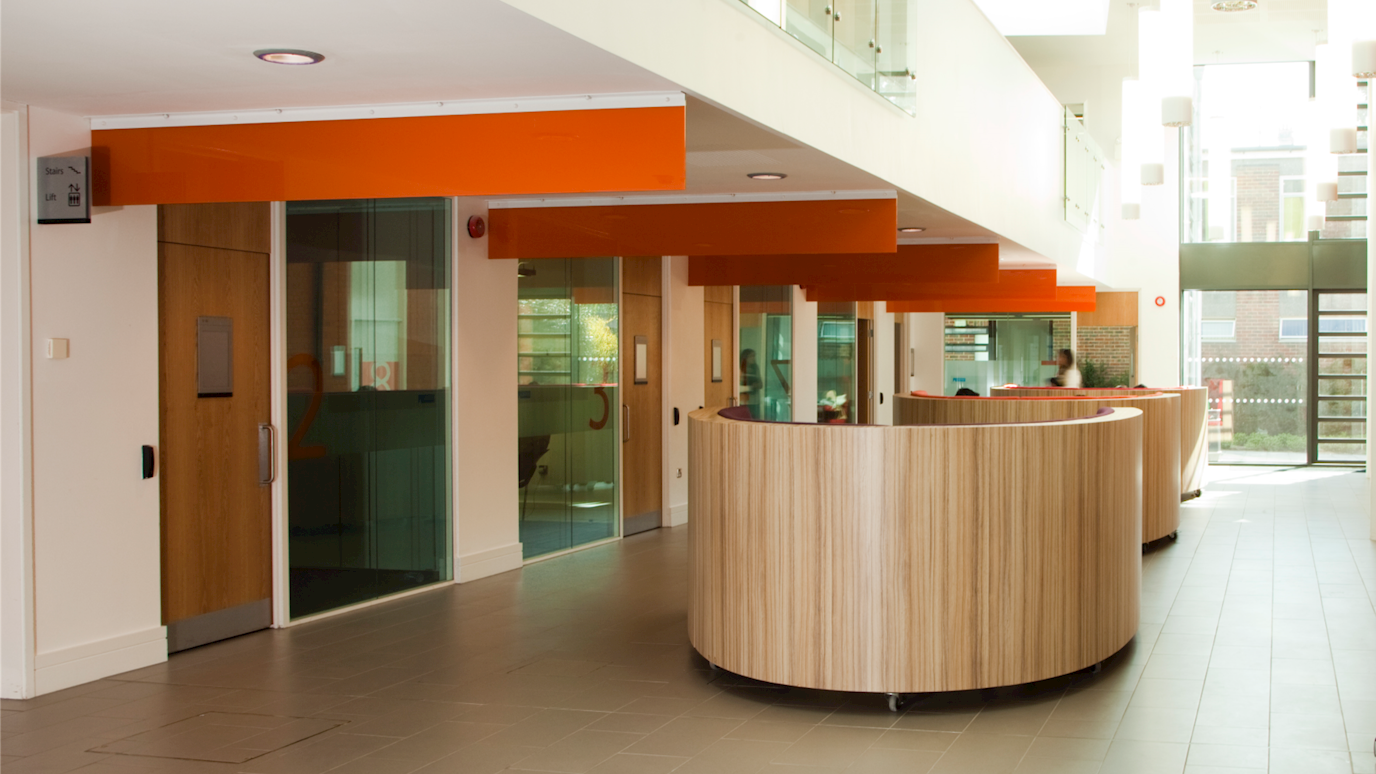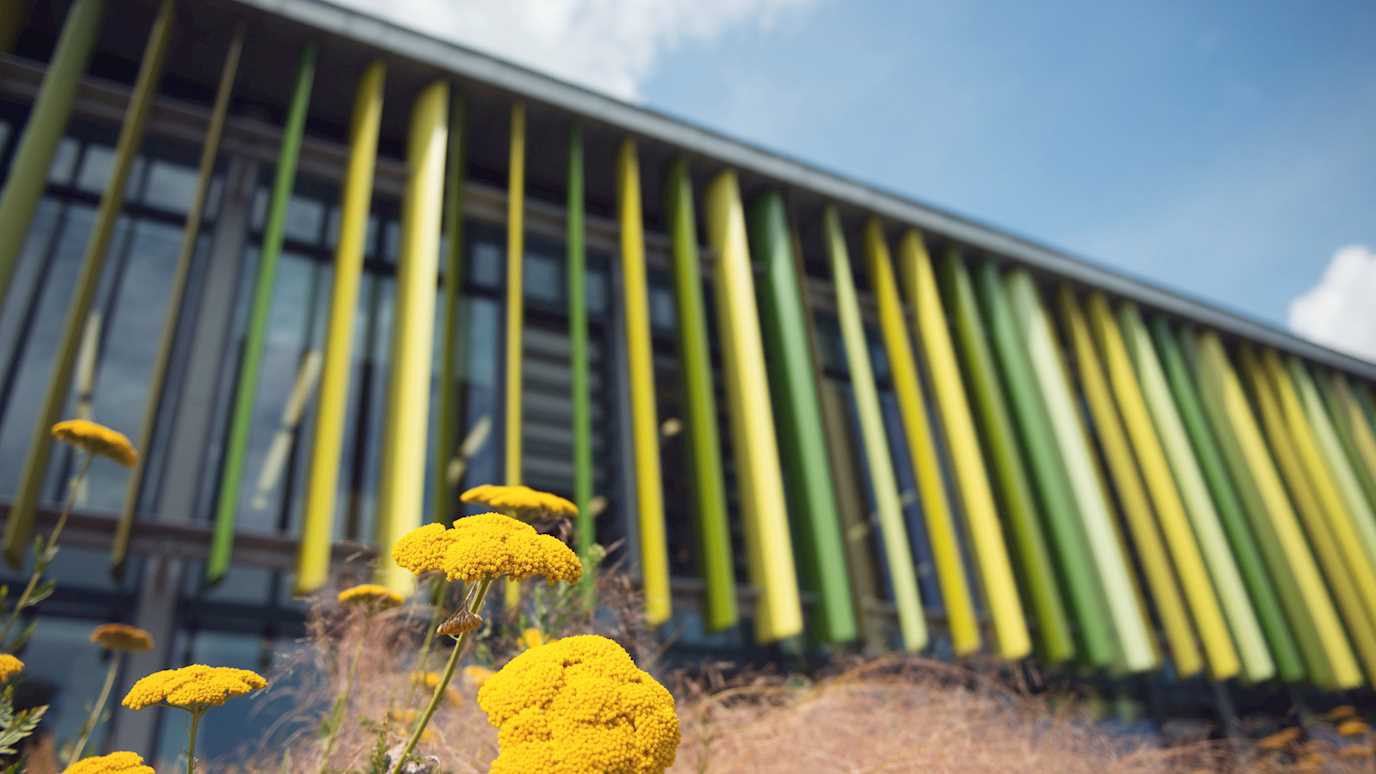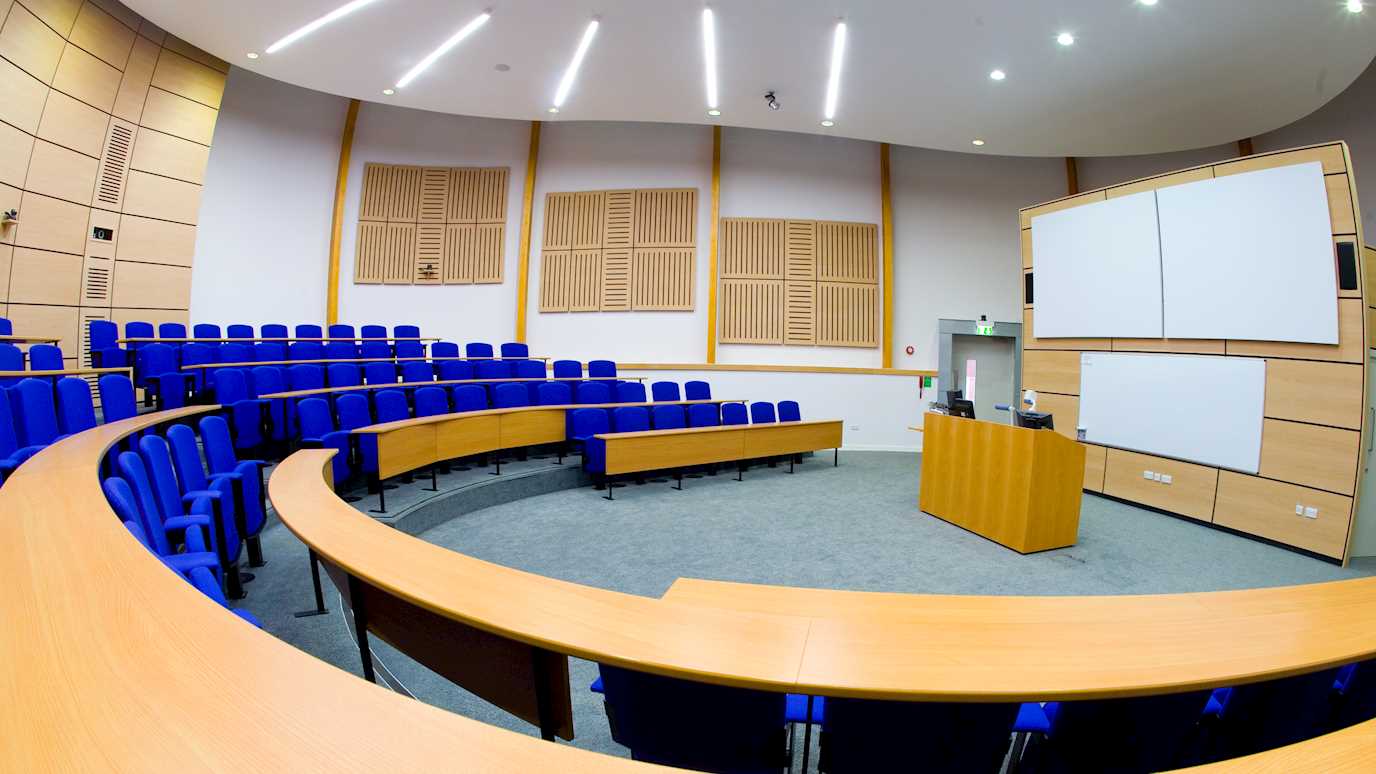 Shilling Building
Opened in October 2018, the Shilling Building is home to Royal Holloway's newest conference and meeting spaces. The facilities comprise a large 250 seat auditorium, an 80 seat lecture theatre and a flexible seminar/break out room for 40 delegates. The large foyer provides an ideal exhibition and refreshment space.
Key benefits:
* Ground floor location with accessibility to all meeting spaces
* Modern meeting facilities, ideal for hybrid events
* Suitable for conferences, meetings, exhibitions, networking and refreshments
* Conveniently located close to accommodation, dining facilities and free car parking.
Capacity
40-250
1 auditorium, 1 lecture theatre, 1 seminar room and large foyer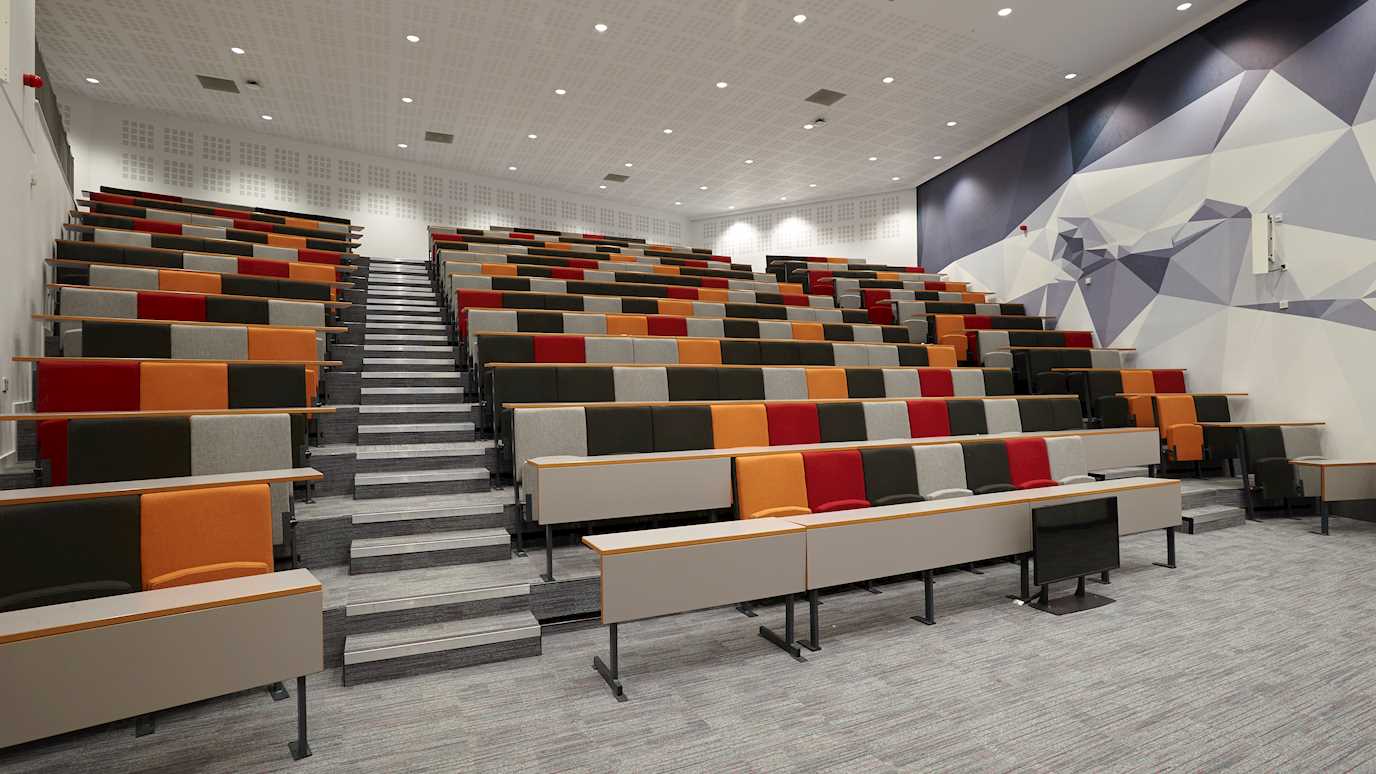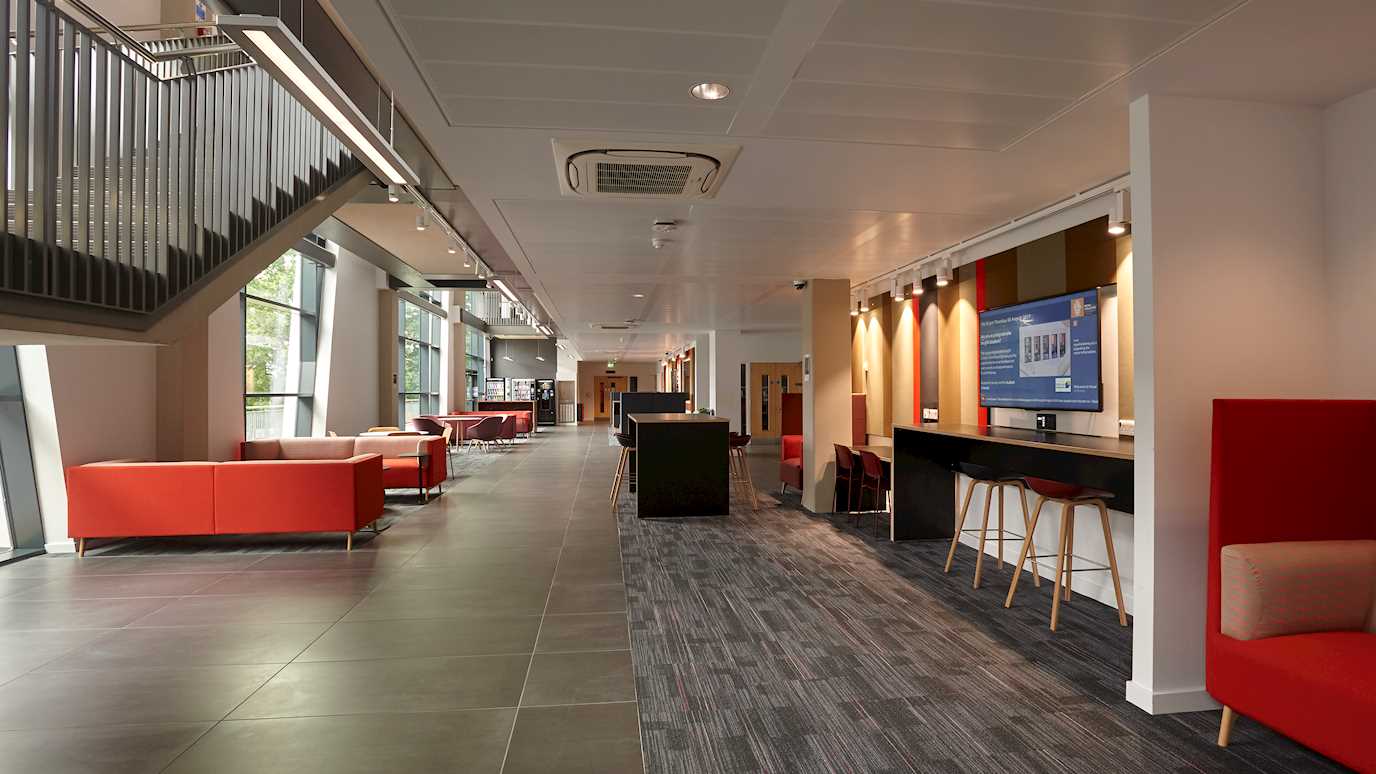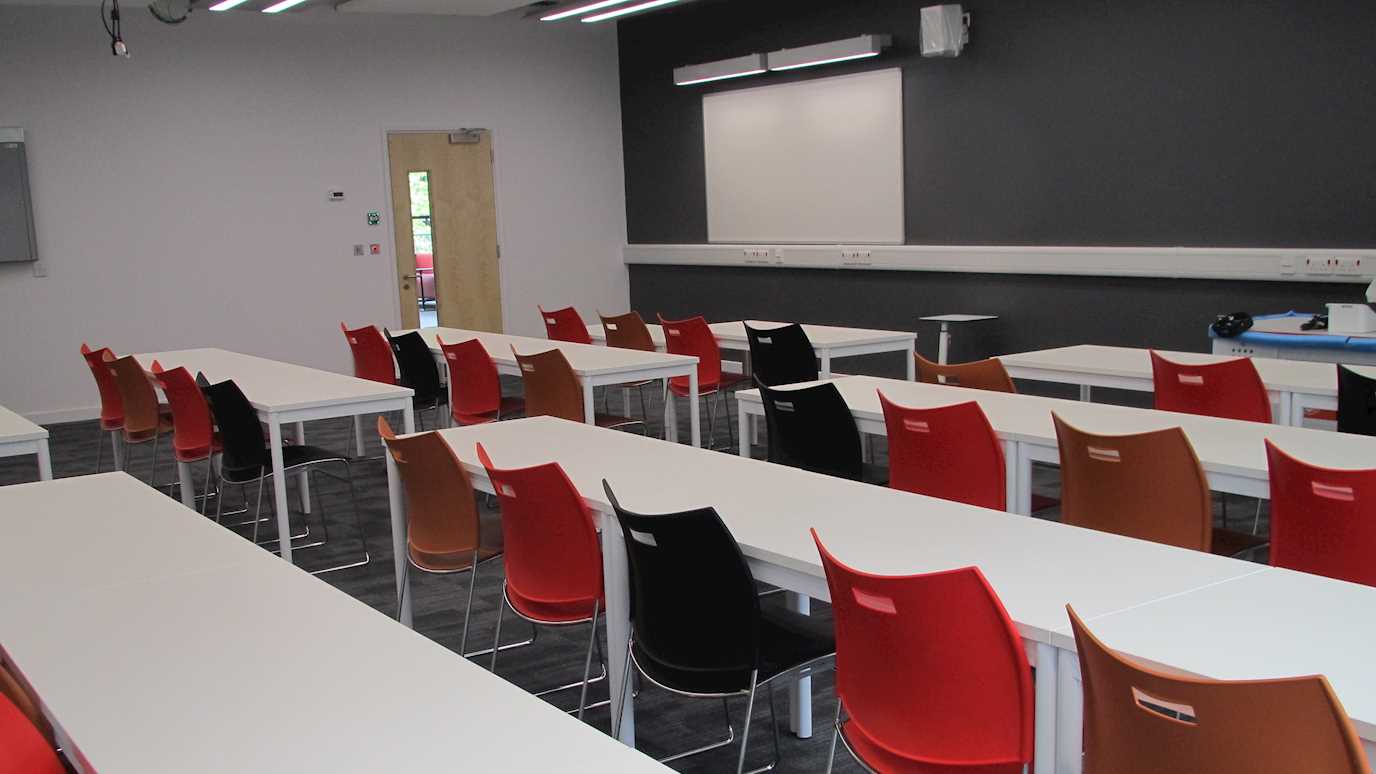 Founders Boardrooms
Rich in historic Victorian décor, our two boardrooms are both located in the iconic Founder's Building.  The Large Boardroom is ideally used as a meeting or boardroom or as a lavish private dining room for up to 26 guests. The adjacent Small Boardroom is perfect for smaller meetings, as a private dining space for up to ten guests, or as a convenient refreshments area for those using the Large Boardroom.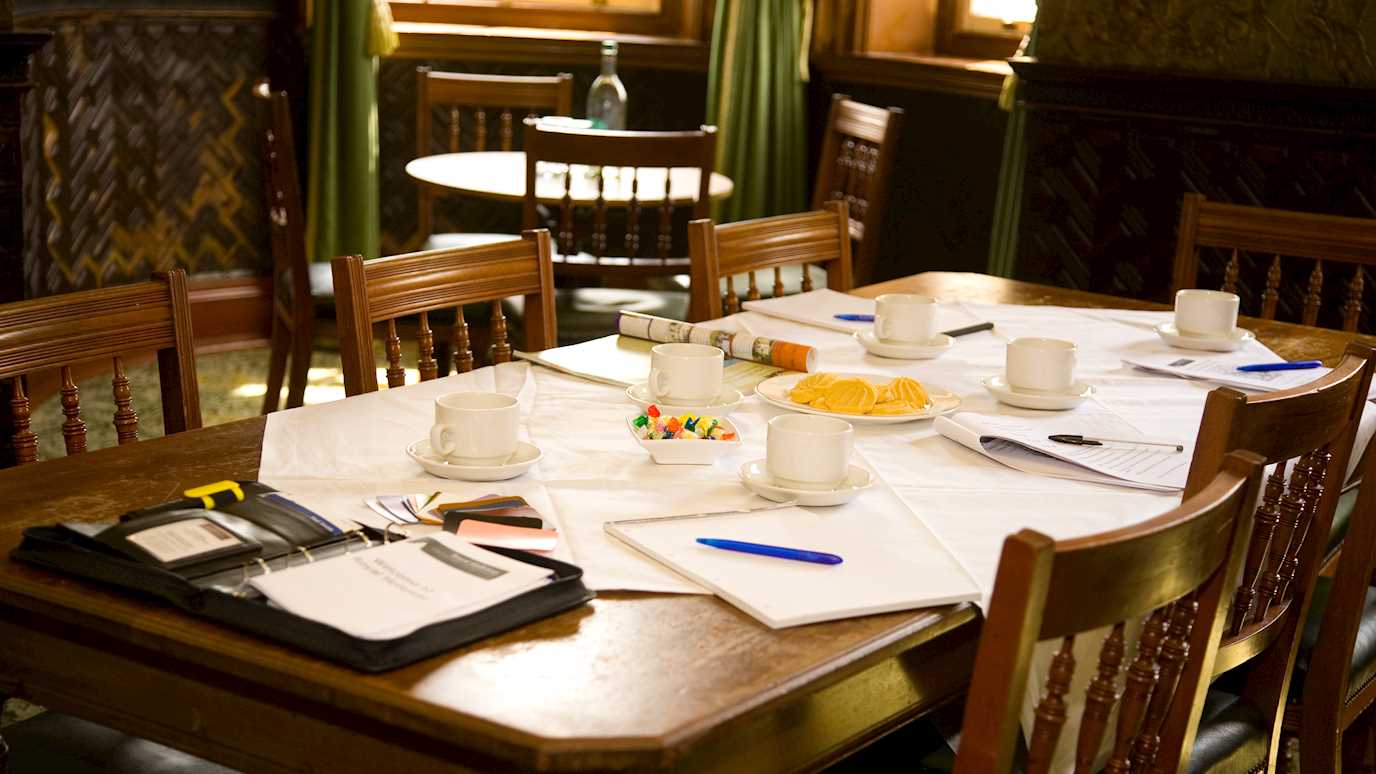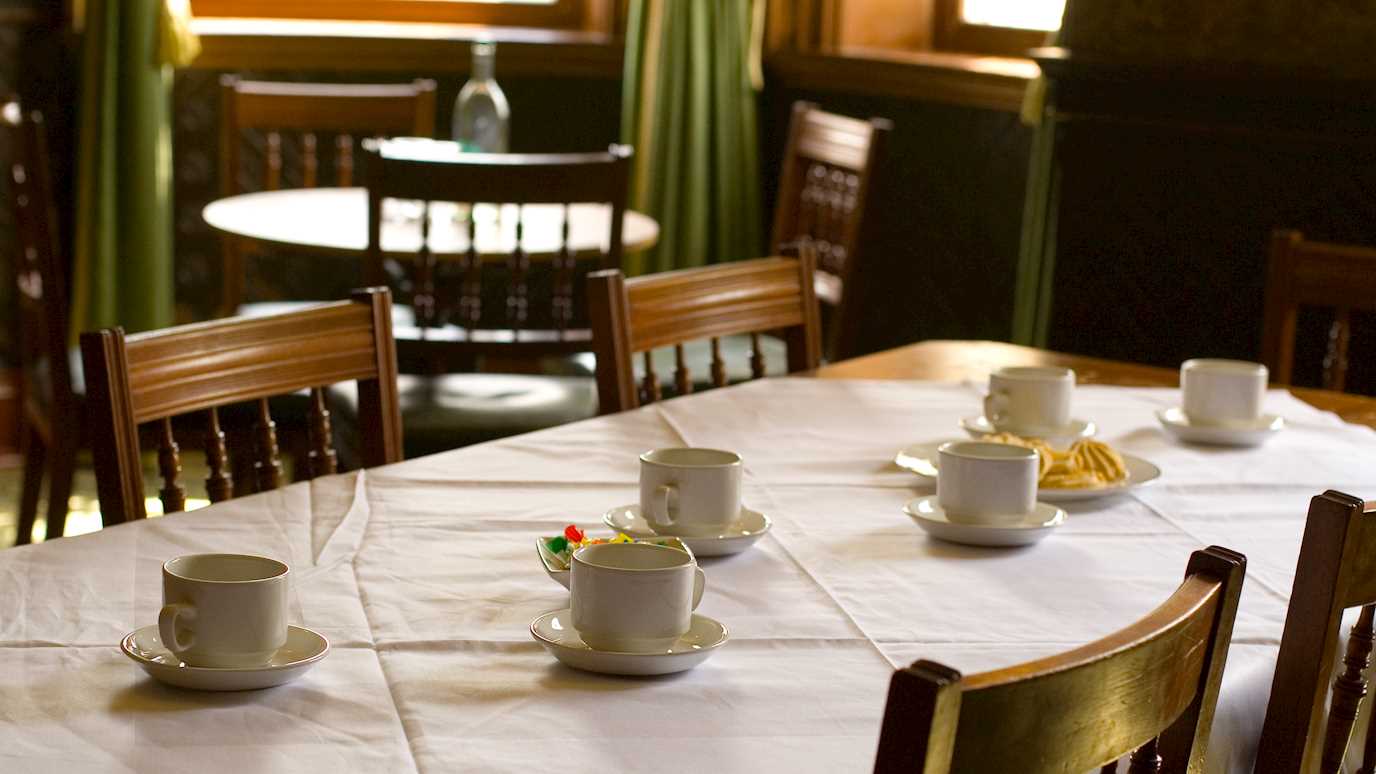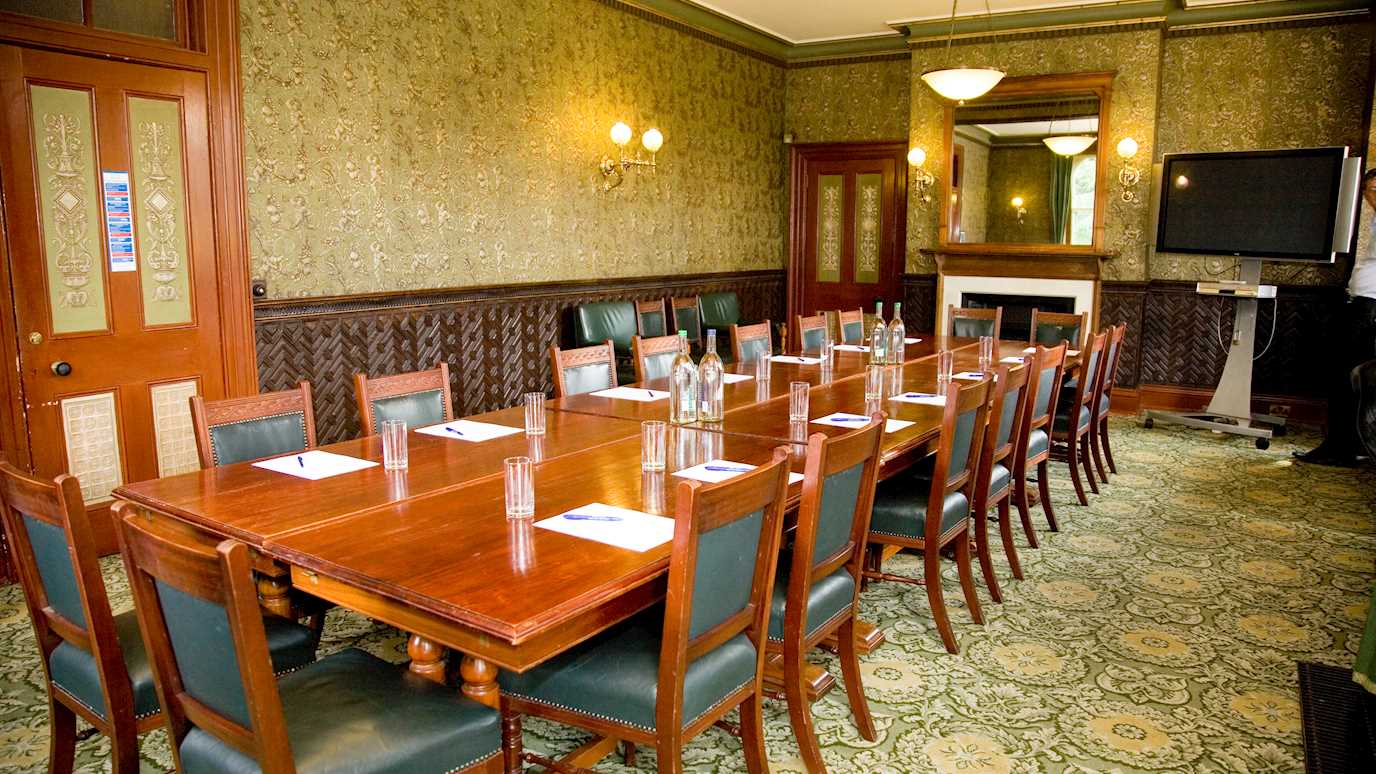 The International Boardroom
The International Boardroom has the capacity to seat 32, an excellent foyer space for refreshments with plenty of natural light and several small seminar rooms within the same building. Versatile and spacious, it is a fantastic choice for training sessions and small away days.
Seminar Rooms
There are several seminar rooms across the campus which can be set up in a variety of layouts according to specific requirements.  Many of them can also be divided to increase/decrease capacity as required.
Founders Dining Hall
The original College Dining Hall is a perfect venue for a formal banquet, reception or party. With space for up to 180 seated or 300 standing guests, the vast, beautiful blue high ceilings with their ornate white fixtures and subtle décor provide the perfect backdrop on which to create a unique sense of occasion.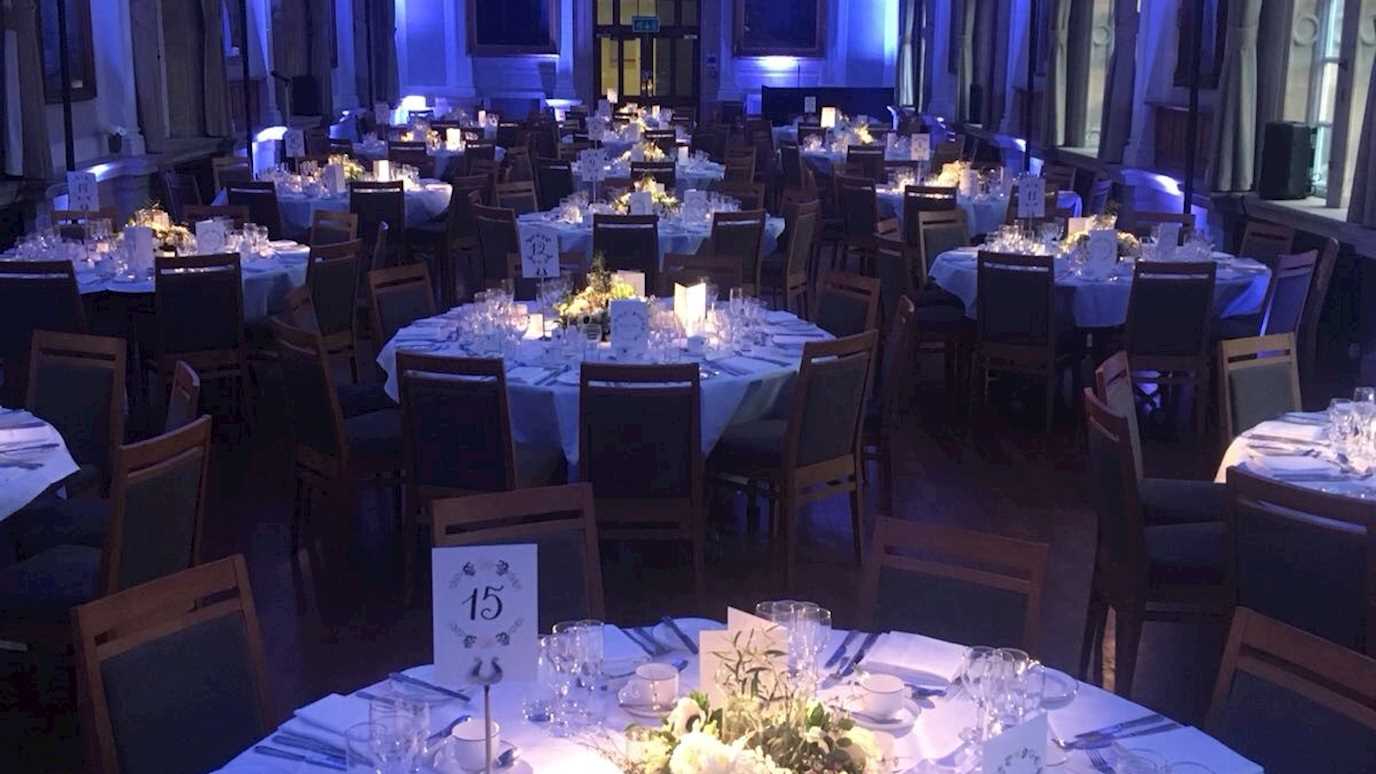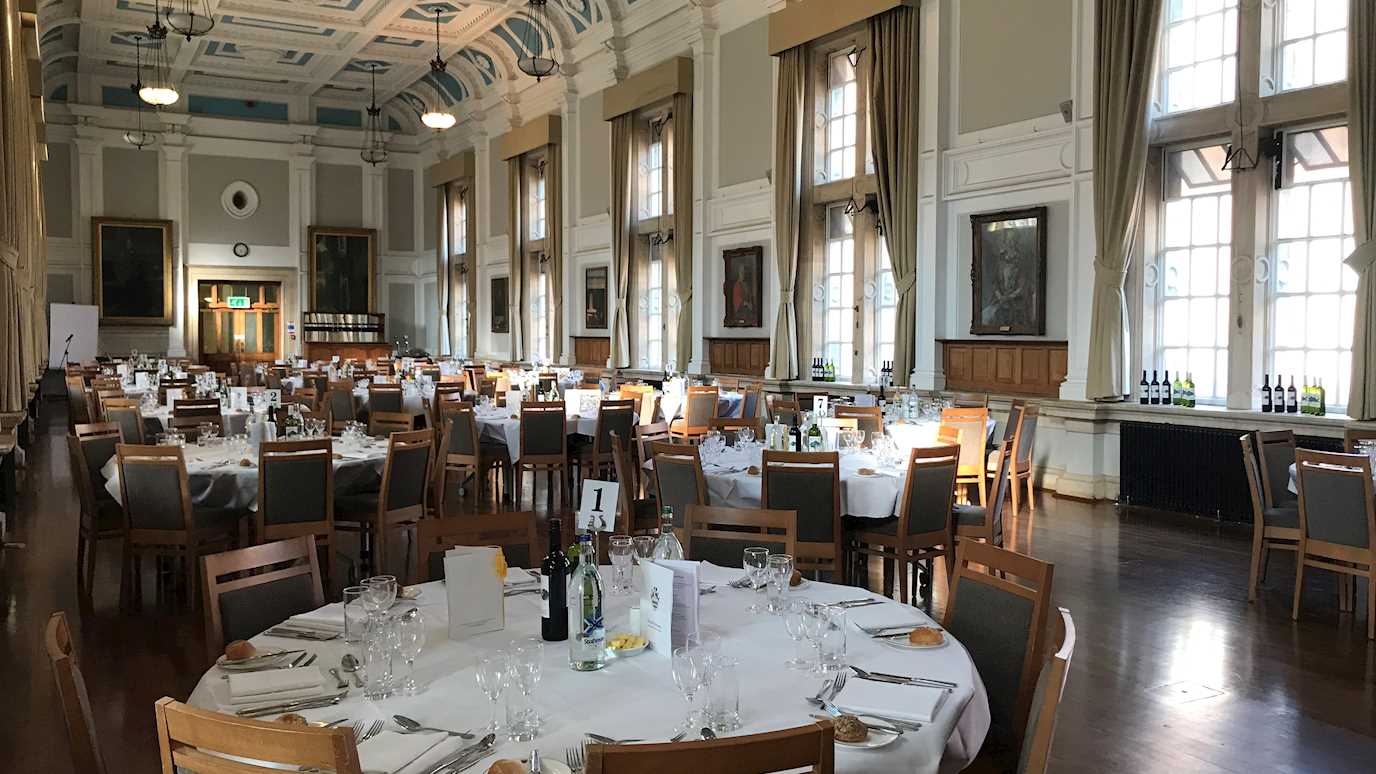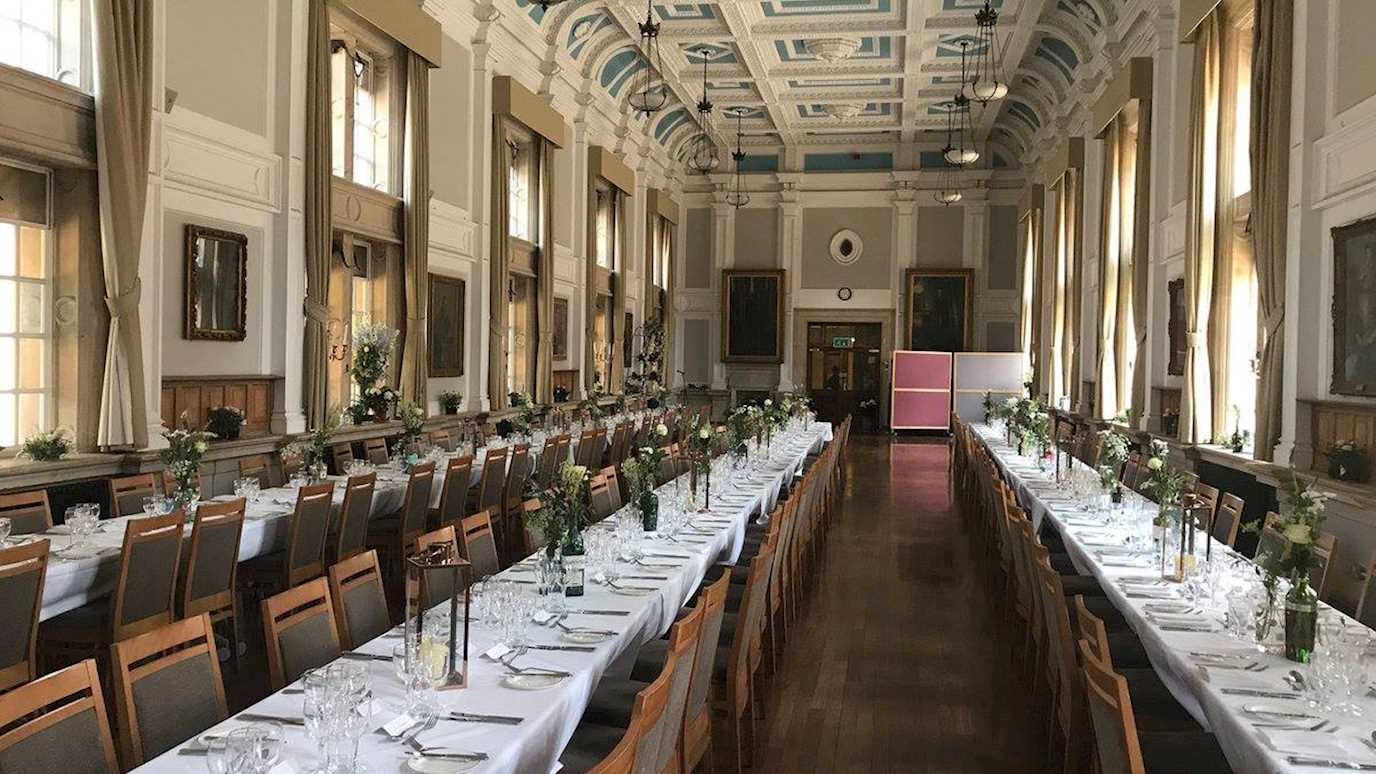 The Picture Gallery
The historic Picture Gallery boasts one of the finest private collections of Victorian art the country has to offer. It is one of our most popular spaces in which to host a reception or banquet of up to 120 people, but is also suitable for meetings and small exhibitions. Curator lectures and guided tours can also be arranged.
"Thank you for the flawless delivery of our reception in the Picture Gallery. The arrangements were smoothly and expertly handled; the quality of the catering was excellent; the service was discreet and efficient and the successful use of the screen was remarked on by many." Private function, January 2022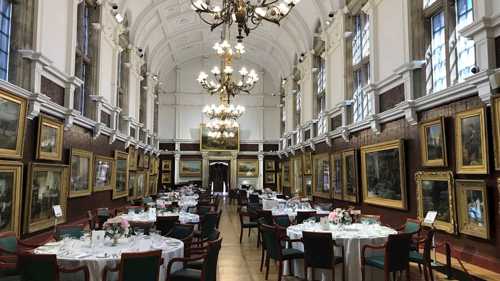 Crosslands Suite
The contemporary Crossland Suite is a modern space within the glorious Victorian architecture of the Founder's Building. It is conveniently located next to the beautiful south quadrangle, making it an ideal choice for summer drinks receptions on the lawn.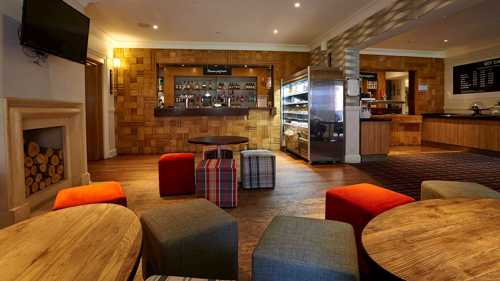 The Hub
Modern and flexible, The Hub seats up to 270.  It also plays host to our quirky and creatively decorated "Imagine" space, which can be used for drinks receptions.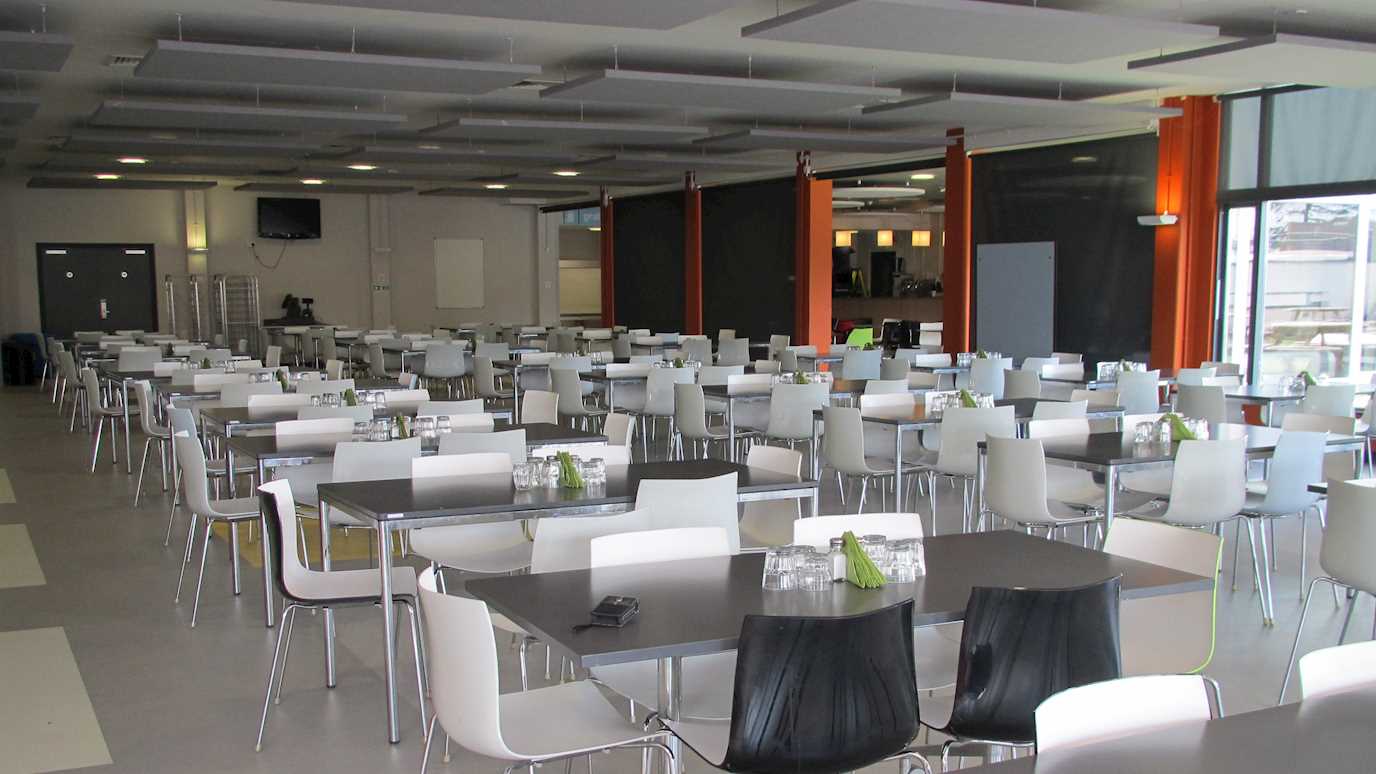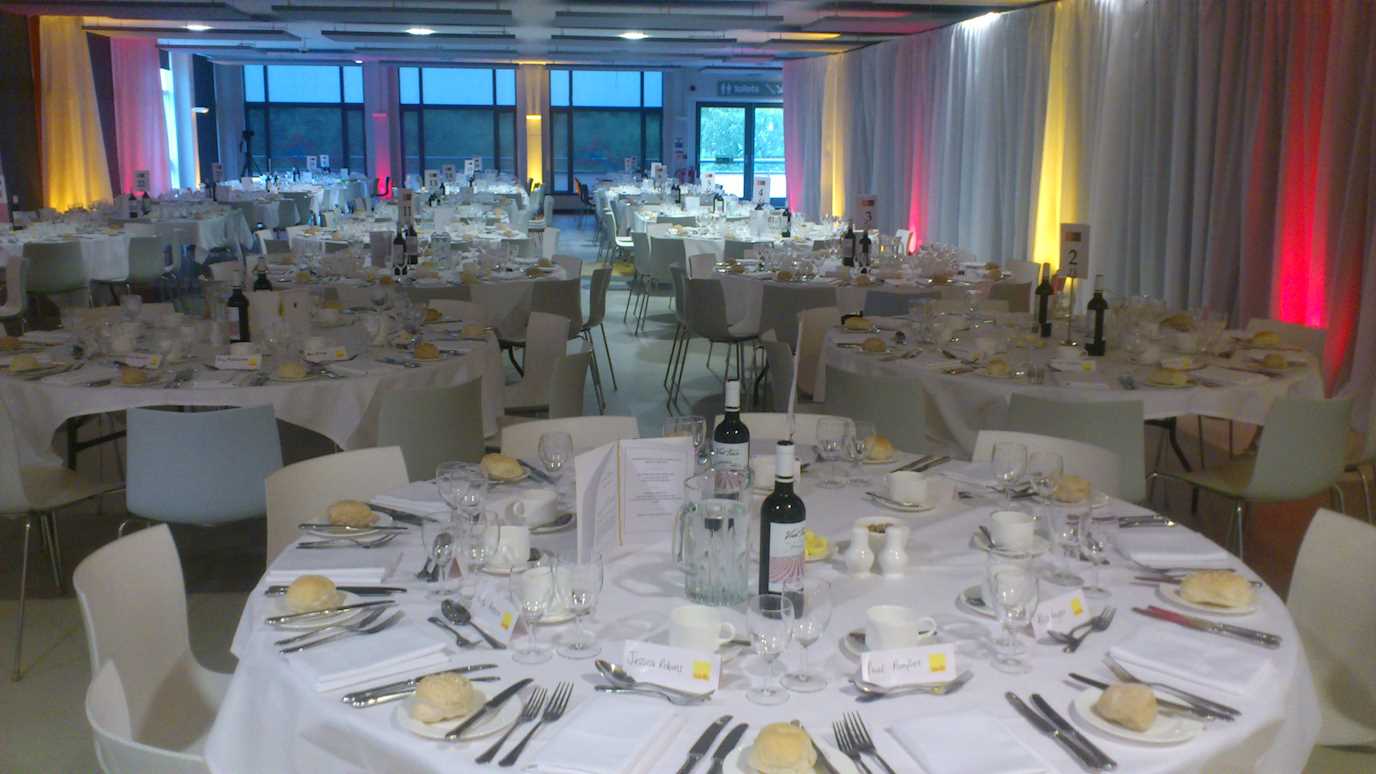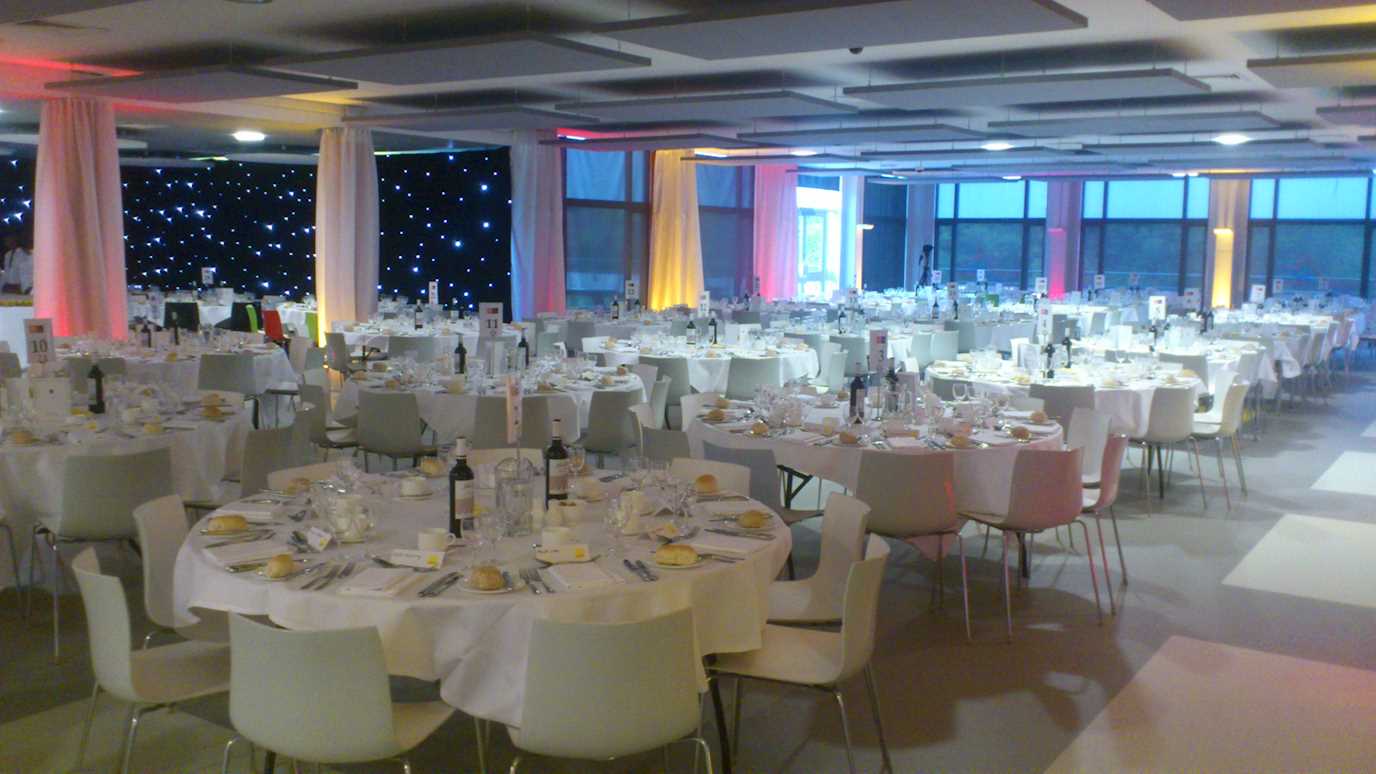 The Royal Holloway Conferences and Events team are here to help.  They have a dedicated in-house team of event specialists with a wealth of experience in delivering tailor made conferences and functions. Whatever your requirements, we can meet them at very competitive rates.  If you would like to discuss your requirements in more detail please contact us.
The office hours are Monday – Friday, 9am – 5pm
Contact Information
Conference & Catering
Royal Holloway, University of London
Egham
Surrey TW20 0EX
Email: sales-office@royalholloway.ac.uk
Tel: 01784 443045
Information correct at time of publication – January 2023