It's always nice when we are booked for a local wedding. Today we were just up the road from our Cotswolds home for a wedding just off the Fosse Way at Old Gore Barn near Cirencester.
The Wedding
Kate and Lou
Old Gore Barn by Yardspace, Gloucestershire
Monday 22 August 2022
The venue
Based in the heart of the Cotswolds, Old Gore is a wedding venue like no other.  Baz & Fred have spent the last 10 years spinning pizzas at street food markets, restaurants, festivals, pops ups in London and lots and lots of weddings! 
After finessing their craft in London, they moved on to set up The Stump pub and a year later The New Inn in Coln St Aldwyns.  These hugely successful pubs offer simple, quality, delicious food at affordable prices. Using their knowledge of great service, street food and weddings Baz & Fred launched the ultimate street food wedding venue, Old Gore.
The Wedding
Our role today was to provide music for the wedding ceremony followed by drinks reception. Kate and Lou had some lovely choices of music for their ceremony, some of which were new to us. This is always a delight to get the chance to find and arrange new songs for cello and piano.
Pre Ceremony
All you need is love – The Beatles
Be my baby – The Ronnettes
Just the way you are – Bruno Mars
Shallow – lady Gaga
Crazy little thing called love – Queen
Bridal Entrance
Lover by Taylor Swift
Signing
This will be – Natalie Cole
Signed, Sealed, Delivered – Stevie Wonder
Exit
She keeps me warm – Mary Lambert
Wedding Drinks Reception
After the ceremony we moved a short distance to the nearby Meal room and bar. Unfortunately the weather was such that an out door drinks reception was not on the cards. But no matter we set up near the bar and were soon playing again. It was a lively wedding and quite noisy inside, but with our electric cello, Nord stage piano and Bose speaker system we had quite a few people even dancing along to our tracks as we played!
Music Choices for the Drinks Reception:
See you again – Charlie Puth
Stand by me – Ben E King
Nobody does it better – Carly Simon
Together in electric dreams – Human League
We don't talk about Bruno – Encanto
You've got the love – The source
Brown eyed girl – Van Morrison
Girls like you – Maroon 5
Memories – Maroon 5
Chandelier – Sia
Wonderwall – Oasis
Young and beautiful – Lana del Ray
Nina Simone – Feeling Good
Our Song – Elton John
Amazed – Lonestar
You are the reason – Callum Scott
All my life – k-Ci and Jojo
Lizzo – About damn time
Iris – GooGoo Dolls
Here comes the sun – The Beatles
Don't Stop me now – Queen
Somebody to love – Queen
Wildest Dreams – Taylor Swift
Dance Monkey – Tones & I
Shallow – lady Gaga
Africa – toto
All you need is love – Beatles
I say a little prayer – Aretha Franklin
Love Story – Taylor Swift
Make you Feel my love – Adele
Love me like you do – Ellie Goulding
One day like this – Elbow
The Scientist – Coldplay
When we were young – Adele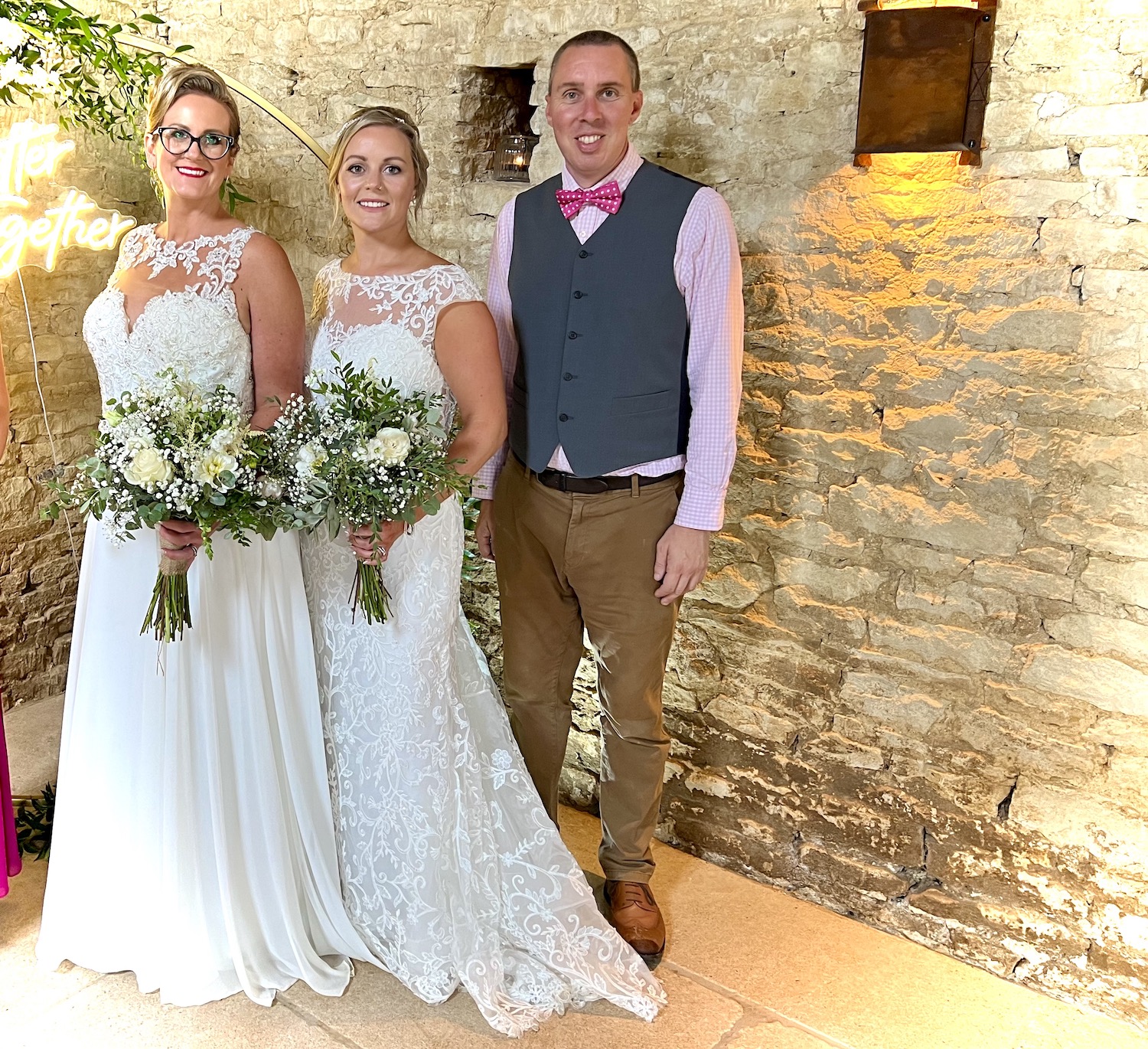 If you would like JAM Duo to play for your wedding in the Cotswolds or anywhere else in the UK then do please get in touch via our contact form.