This wedding was our second trip to Healey Barn which is part of the Cripps and Co family. A beautiful barn wedding venue just near Riding Mill this is a lovely setting if you are getting married in Northumberland. Prior to the wedding we had a bit of time so spent the morning exploring Hexham along with its numerous charity shops and fabulous Abbey. When it decided to rain, the Abbey (and in particular the refectory) seemed an excellent place to take shelter and order coffee and cake!
Before long however it was time to effect a quick change of outfit and head over to Healey Barn for Sarah and Jeff's wedding.
The Wedding
Sarah and Jeff
Healey Barn, Riding Mill, Northumberland
6 September 2022
On this visit to Healey Barn, we were only required to play for the wedding ceremony. Nevertheless, of course for most couples this is quite probably the most important part of the day. Even tho the party bit afterwards might also be lots of fun!
The Ceremony Music
Bridal Entrance
Jurassic park theme tune
Signing
I get to love you – Ruelle
Latch – Natalie Taylor
Exit
Best day of my life – American Authors
After the ceremony we had a quick look around the rest of the venue and there were some lovely touches which Sarah and Jeff had included for the delight of their guests. It was a shame to be leaving so soon but we really enjoyed being a part of their special day and wish them every happiness in their married life together.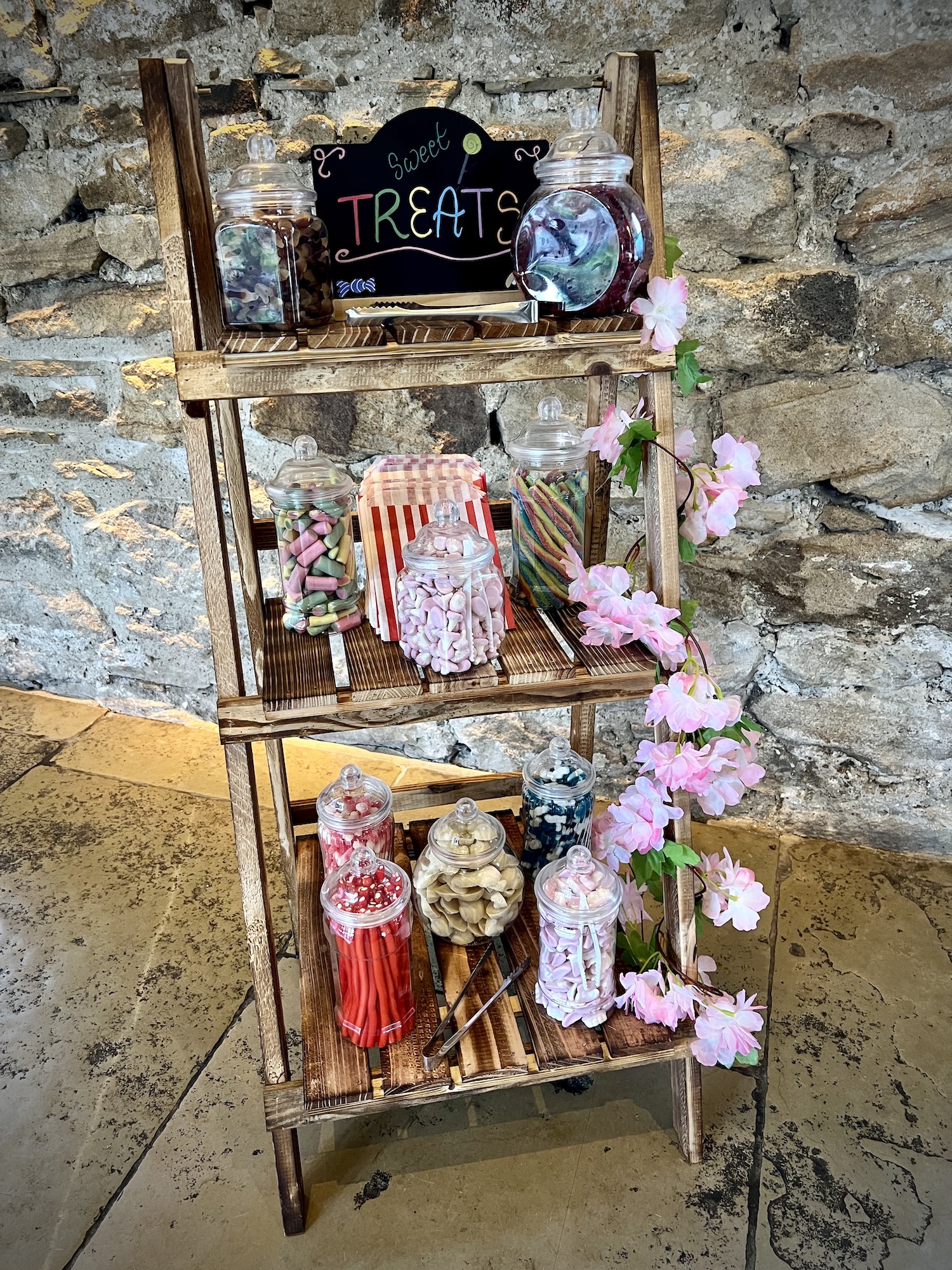 If you are getting married at Healey Barn or indeed anywhere else in the UK then we would love to hear from you. JAM Duo can provide music for your wedding ceremony, drinks reception, wedding breakfast and first dance. Do please get in touch with us via our contact page for more details.