The Wedding
Beth and Ryan
Cubley Hall, Penistone, Yorkshire
7 August 2021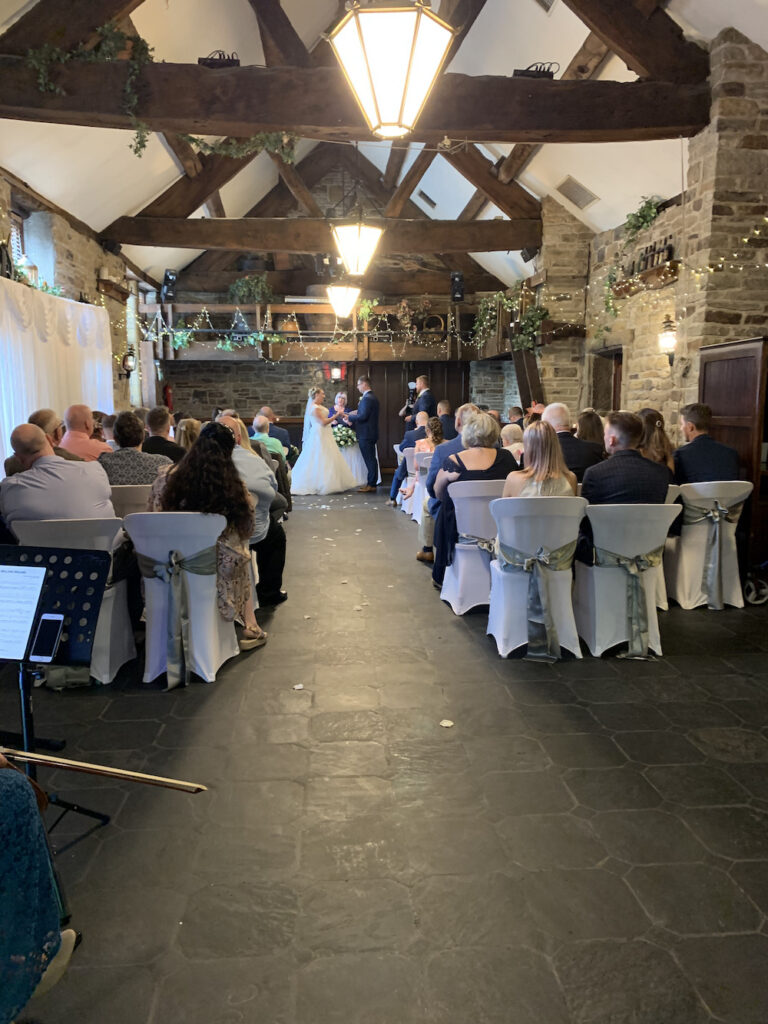 Despite it being mid August, today's wedding was once again subjected to a discussion about weather. Yes I know we are British and are supposed to have an obsession with the weather, but this was starting to get silly!
The Wedding Ceremony
We arrived just after 10am having stayed at a Premier Inn in Barnsley the night before – that was quite an experience in itself! Anyway it did mean we only had a short drive in the morning to Cubley Hall in Penistone. As we arrived we met with the wedding planner for Cubley Hall who was in a bit of a quandary about whether the wedding should be indoors or out. Reading between the lines we suspect the bride's preference was for the wedding to be outside.
However to relocate outside meant moving all the chairs and it did mean we would be taking a chance on the weather. Whilst there was no immediate talk of rain on the various weather apps, the skies looked grey and it was all a bit uncertain. The final decision on this was eventually taken by the registrar who said the marriage ceremony should take place indoors.
Music for the Drinks Reception
After the ceremony, the guests all headed outside for photographs. Anne-Marie and I were then told to set up in a small corner of the bar – apparently a Harpist had played there at a wedding earlier in the week. This we did, but it soon became apparent the guests were quite happy outside and in fact we were just playing to ourselves in the bar.
Not wishing to be left out, we decided to relocate outside – here our portable power supply once again saved the day as we were nowhere near an electrical socket.
JAM Duo – Wedding Musicians
JAM Duo are a Cello and Piano Duo who play for weddings and events all over the UK. We really enjoyed playing for Beth and Ryan's Wedding in Yorkshire. If you are getting married and would like the lovely blended sound of our classical / pop covers at your wedding then please get in touch via our contact form.