Although we have been quite busy throughout January, just lately we have done a lot of local weddings and events. So it was nice to be out on a road trip again. Today's wedding took us up the M6 to the beautiful county of Cumbria and the Lake District.
Heading up the night before turned out to be a good plan as we found a short section of the M6 near Liverpool had been closed and so we had a short diversion somewhere near Liverpool and Southport to rejoin the motorway slightly further up. No matter as our destination at that point was a Premier Inn in Kendal. Arriving by 11pm we were then within a few miles of the wedding venue.
The Wedding
Alison and Keith
Tuesday 31 January 2023
The Belsfield Hotel, Windermere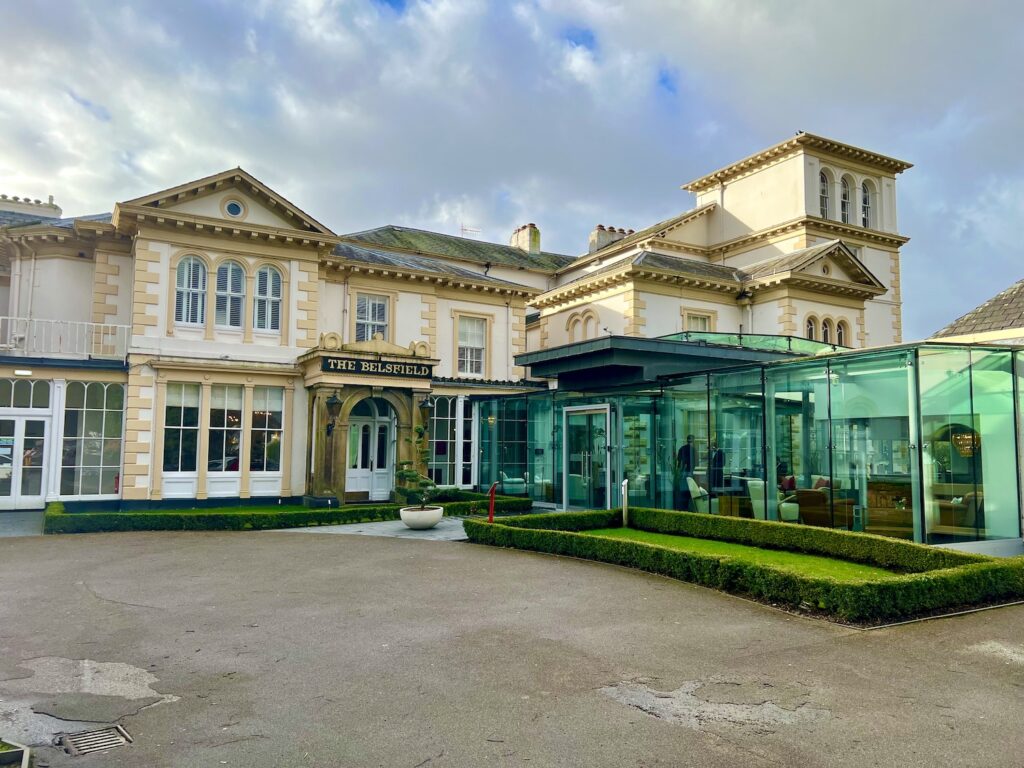 After spending the morning wandering around Kendal and Windermere we made our way to the Belsfield just after lunch in order to set up. Our booking was to provide music for the wedding breakfast between approximately 3pm and 5pm.
The Venue
Immaculately designed and housing all the home comforts you could need, The Belsfield offers high-ceilinged public rooms which benefit from all the attention to detail you would expect. Think archive prints, cheerful accents and classic wooden furniture, especially in the grand drawing room and library.
Today the hotel was set up for an intimate wedding – in fact there were just six people including the bride and groom.
Whilst this was our smallest wedding to date, it was actually really quite lovely and certainly done with a great deal of style.
The Music
As you can see from the photos above, we set up with our gloss black piano shell in the library adjacent to where the meal was being served. This meant we could be seen by the guests and in particular the bride and groom. It also meant the music could be balanced so we were loud enough to be heard but not in any way intrusive.
There is a careful balance to be found when playing for meals to ensure the music is part of the occasion but not too loud that it becomes intrusive. This, in part, is why we use an electric (or indeed silent) cello as it means we can balance the instruments to be the perfect volume for any occasion.
Your Music is absolutely sublime

Alison (Bride)
We had been given free rein today to play any music of our choice so we chose a balance of songs taking in some lounge jazz through to contemporary songs. A lot of the music we play you can hear on our listen page, although this is not a repertoire list, just an example of the music we play and some of the songs we have so far got around to recording.
At the time of writing this post we had just over 200 songs on our listen page with more being added every week.
We really enjoyed being a part of Alison and Keith's wedding and we wish them every happiness in their future married life together.