Whether you're walking down the aisle, celebrating a special milestone, or hosting a corporate affair, JAM Duo is here to elevate your experience. Our passion for music, combined with our professionalism and attention to detail, guarantees a seamless and memorable performance that will leave you and your guests spellbound. We bring the perfect blend of elegance, sophistication, and joy to every wedding and event, creating an atmosphere that is truly unforgettable.
Based in the Cotswolds, JAM Duo are two Award Winning Wedding Musicians. They have an ever expanding repertoire with a collection of music ranging from 16th classical through to modern day pop and rock covers. Regardless of whether you're looking for some classical music, contemporary, or the most popular combination, a bit of both, JAM Duo have some stunning arrangements which will sound perfect at your wedding or event. Head over to our listen page where you will find over 200 tracks for inspiration.
JAM Duo
The name JAM Duo is quite simply based on our names. Jules & Anne-Marie – JAM.
Jules and Anne-Marie met whilst running a choir together in 2019. During the lockdowns of 2020, Jules and Anne-Marie were making a lot of music virtually which is when the idea for JAM Duo was formed. Jules and Anne-Marie are totally committed to making music together which is why JAM Duo have rapidly become one of the most widely respected and recognised wedding musicians in the UK.
JAM Duo are perfect for any wedding or event. Whether you are looking for chilled and relaxing background music for a drinks reception or a more upbeat vibe to get people dancing then Jules and Anne-Marie can create the perfect soundtrack for your occasion.
Jules Addison – Piano / Keyboard
Jules Addison's musical journey began at a young age when he embarked on his piano studies at the tender age of five. With a thirst for musical knowledge, he swiftly progressed through the esteemed ABRSM syllabus, honing his skills and nurturing his passion for the piano. Under the tutelage of David Rees Williams at Cranleigh School, Jules achieved an impressive feat, attaining Grade 8 on both the organ and piano by the age of fifteen.
His dedication to music led him to further his organ studies at Royal Holloway, University of London, where he immersed himself in the rich tapestry of music while pursuing a degree in the field. Guided by the renowned Jeremy Filsell, Jules delved into the intricacies of organ performance, expanding his musical horizons and cultivating a deep understanding of the instrument.
Jules's musical prowess extends beyond performance. With a diverse range of skills and experiences, he has traversed various facets of the music industry. As a performer, choral director, and sound engineer, Jules has been actively involved in creating and shaping musical experiences. His passion for music extends to the realms of film and television, where he has contributed his expertise in location sound.
Outside of his collaboration with JAM Duo, Jules assumes the role of Organist for Quorum Chamber Choir, accompanying them on their captivating performances in cathedrals throughout the UK. His organ playing adds depth and resonance to their harmonies, enriching the choral experience for both the choir and the audiences they captivate.
To explore more about Jules Addison and his musical endeavors, visit his website at www.julesaddison.co.uk. Discover his extensive musical background, collaborations, and projects that showcase his undeniable talent and passion for music.
Anne-Marie Humphries – Cello
Anne-Marie Humphries is a talented and dedicated musician with a lifelong love for music. Her musical journey began at an early age, as she developed a keen ear and a deep appreciation for the art form. Starting with the piano at the tender age of six, Anne-Marie's musical pursuits expanded to include the cello and clarinet, allowing her to explore different dimensions of sound and performance within various ensembles.
As a passionate advocate for choral music, Anne-Marie enthusiastically lent her voice to a chamber choir, gracing renowned venues such as St. Paul's Cathedral and Notre-Dame in Paris with her captivating performances.
Her dedication to music led her to pursue formal education in both cello and piano at the prestigious University of Sheffield, under the guidance of esteemed mentors Yolanda Wrigley and Kathryn Harris. After completing her studies, Anne-Marie embarked on a new chapter in the southwest of England, obtaining a Postgraduate Certificate in Education (PGCE) at the University of Bristol Graduate School. This marked the beginning of a highly successful career in teaching music across secondary schools in Bristol and Gloucestershire.
Anne-Marie's passion for sharing her musical knowledge and inspiring the next generation led her to assume the role of Head of Music at Churchdown School Academy. For 16 years, she poured her expertise and enthusiasm into nurturing young talents, fostering their love for music, and guiding them on their own musical journeys.
In the summer of 2021, driven by a burning desire to explore her own musical path, Anne-Marie made the decision to transition from teaching to becoming a full-time professional musician. This pivotal moment marked the birth of JAM Duo and unleashed a new chapter in her artistic journey.
JAM Duo
Professional Affiliations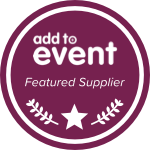 Elevate Your Musical Experience with JAM Duo
Indulge in the mesmerizing synergy of piano and cello, brought to life by JAM Duo. Allow us to be the soundtrack to your most cherished moments, creating a tapestry of musical beauty that will be etched in your memories forever. Contact us today to discuss how we can make your wedding or event an extraordinary and unforgettable occasion.