ONE OF THE MOST ROMANTIC WEDDING VENUES IN WILTSHIRE
Celebrate your wedding, civil ceremony or civil partnership in a magical setting at Bowood Hotel, Spa & Golf Resort.
Surrounded by endless views, wildlife and remote Wiltshire countryside, from the moment you arrive with us until the moment you leave as a married couple, we will make sure every little detail of your big day is how you imagined it to be.
Our wedding packages include all the essentials to ensure you have everything you need to make your day perfect.
We offer a selection of our most popular packages, but we're equally happy to create your perfect day, your way. Sometimes true love just can't wait. We also offer special rates for last-minute wedding dates all throughout the year.
YOUR DREAM WEDDING
Our wedding packages are carefully crafted to include all the necessities and luxuries you could possibly need for a special and unforgettable wedding day.
We have different tiers of packages available for the wedding of your dreams, including our fabulous Outdoor Weddings – so take your pick. For more details of all of our packages, including menus, please download our Wedding Brochure above, or contact us to speak to Ellen, our wonderful Wedding Co-ordinator.
Relax and enjoy your wedding day with your ceremony and reception all held at Bowood Hotel, Spa & Golf Resort.
We are a licensed venue for civil ceremonies and civil partnerships and have plenty of space for up to 160 guests for your ceremony and a sit-down wedding breakfast. We also have a stunning Wedding Pavilion for outdoor weddings with the gorgeous Bowood Estate as the picture-perfect backdrop to your special day.
WEDDING CEREMONIES IN WILTSHIRE
At Bowood Hotel, Spa & Golf Resort, we have a selection of rooms and outdoor space available for your civil ceremony, wedding breakfast and evening reception. All areas below are located in the Clubhouse as part of the old farmhouse and have spectacular views of parkland and the woodland beyond.
We also have a beautiful Wedding Pavilion available for the picture perfect outdoor wedding of your dreams!
THE KERRY SUITE
Our elegant Kerry Suite is the perfect space for larger weddings and celebrations.
Licensed for up to 160 guests for a ceremony and wedding breakfast, we can also accommodate up to 250 guests for an evening reception.
The Kerry Suite is made up of 3 internal rooms, the Kerry, Wycombe and Clanmaurice. Each can be used individually or combined as one large L-shaped suite.
The Kerry has a private bar and lounge with a courtyard garden and across the rear of the main suite, our open terrace offers the most stunning views of the parkland and resident wildlife amongst the trees.
THE WEDDING PAVILION AT BOWOOD
Introducing our elegant Wedding Pavilion for Outdoor Weddings at Bowood; turning your happily ever after into a truly memorable
and magical day..
We have two outdoor options to add on to your preferred wedding package, which will guarantee exclusive use of the whole terrace for your wedding day. Surrounded by spectacular parkland, an outdoor wedding at Bowood will provide the perfect backdrop to your special day.

THE CLANMAURICE
A light and airy space perfect for smaller celebrations and ceremonies.
The Clanmaurice can accommodate up to 60 people for a ceremony and is the perfect size for evening entertainment.
This room can be used in conjunction with Wycombe to provide a day into night space or simply on its own for an intimate affair.
THE FITZMAURICE AND OLD DAIRY
The Fitzmaurice Room and Old Dairy are both cosy and charming locations for small, intimate receptions.
Located in the original farmhouse, The Fitzmaurice room can comfortably seat up to 22 guests for a wedding breakfast. For the most intimate of celebrations, the Old Dairy Office is an incredibly charming setting for a private dining experience with up to 12 people.
When planning your wedding, you'll want to know that your guests are well-fed with delicious food and drink, and are waited on hand and foot.
Our fabulous team will look after your every need and our exceptionally skilled in-house chefs will provide carefully crafted and cooked-to-perfection menus to make sure you have a delicious, quality feast at your wedding.
We have luxury onsite accommodation with 43 bedrooms.
Enjoy getting ready for your special day in our luxurious accommodation giving you time to relax and enjoy the peaceful and idyllic setting.
Experience an opportunity to view Bowood Hotel, Spa & Golf Resort completely transformed in all its wedding glory at one of our showcase or open evening events.
We invite you to join us with your loved one, enjoy a glass of fizz, meet with some of our favourite suppliers and explore the venue at your leisure. Make a note in your diary of our upcoming showcase events.
VENUE HIGHLIGHTS
Beautiful countryside venue, with boutique-style hotel, golf course and luxury spa.
A number of event spaces to choose from. Including five indoor suites and acres of parkland for outdoor events.
The Wedding Pavilion at Bowood – a stunning outdoor pavilion for your special day.
Delicious food and drink provided by our in-house catering team.
Capacity for up to 250 guests in our elegant Kerry Suite.
Picturesque outdoor terrace with built-in BBQ.
Plenty of free parking.
Preferential rates when visiting Bowood House & Gardens (during the open season)
Picture perfect Bowood…
Are you thinking of tying the knot at Bowood? Here you'll find a gallery with an array of images illustrating some of the incredible weddings we've held here at Bowood Hotel, Spa & Golf Resort in recent months and years.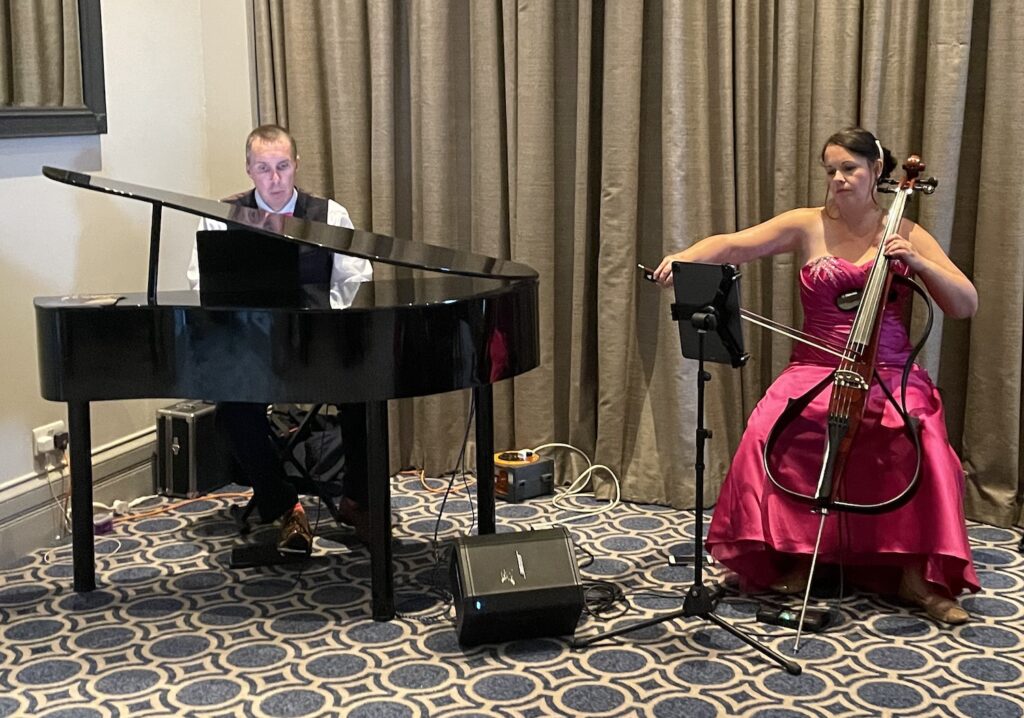 We specialise in year-round weddings from magical winter wonderlands to summer spectaculars – we are also happy to create a completely bespoke wedding package for you, contact us for more information. 
Call: 01249 822 228
Email: weddings@bowood.org